Norwegian Fjords & Coastal Treasures - Westbound
on Le Dumont d'Urville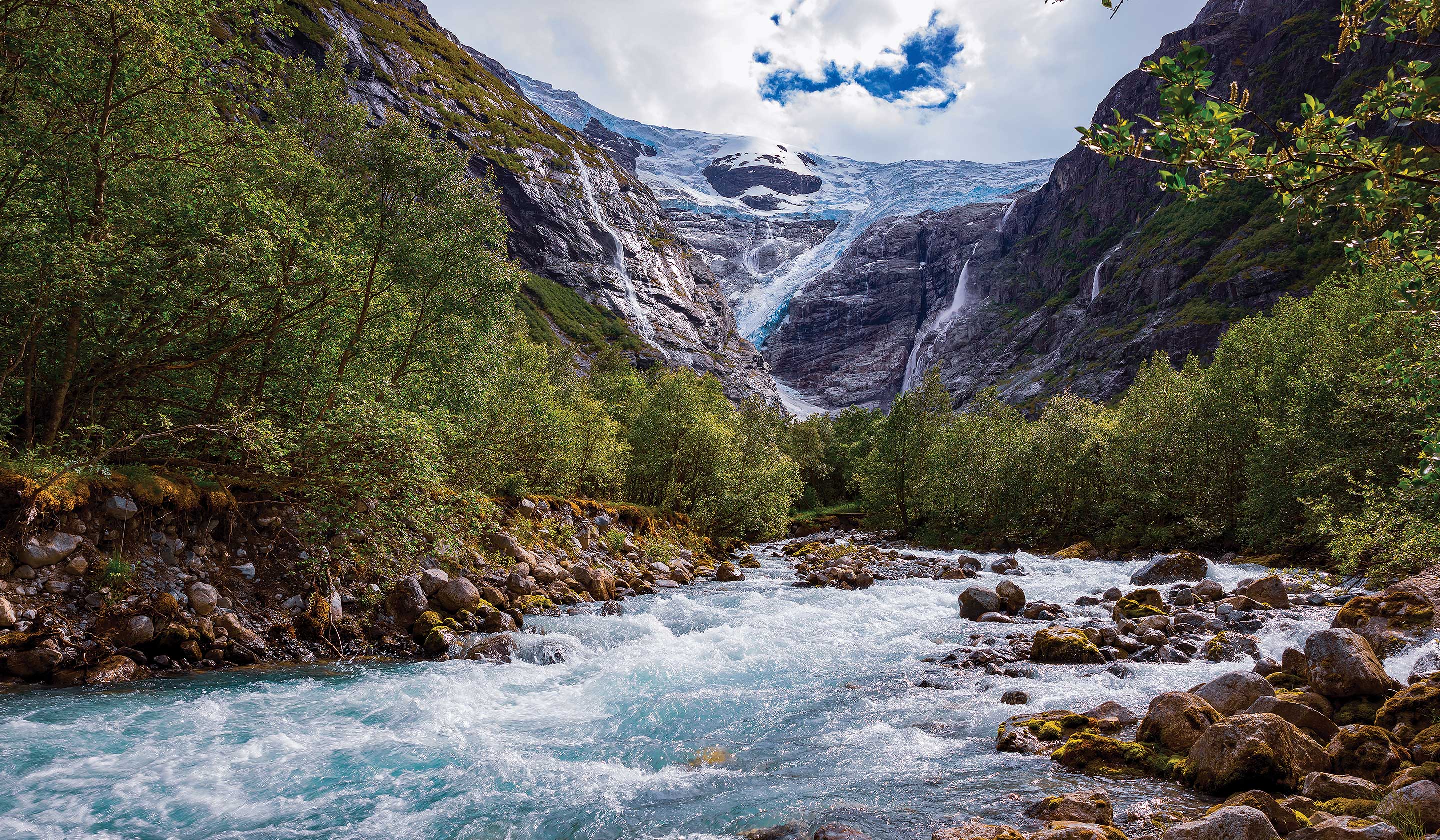 Norwegian Fjords & Coastal Treasures - Westbound

Revel in spectacular blue fjords and mountains... glaciers, waterfalls, idyllic valleys dotted with villages await your gaze.... Explore the fjord country and Norwegian culture both past and present... Our seven-night Norway cruise aboard Le Dumont d'Urville has you sailing between Bergen and Oslo – staying one night at a downtown hotel in both historic cities, and spending a day in Göteborg, Sweden. Norwegian Fjords & Coastal Treasures begins in either Oslo or Bergen. In Bergen explore the historic Bryggen port, visit at the home of Edvard Grieg, Norway's greatest composer, and more... visit the Norwegian Fisheries Museum... explore picturesque Lake Loen and Kjendallsbreen glacier... at spectacular Geiranger Fjord, a day's touring and a mountain gondola ride surround you with inspiring vistas... sail through fjord land, alighting in Ålesund for scenic views, or a guided walking tour... get a real taste of local life in Norway's oil capital, Stavanger... visit the Norwegian Petroleum Museum and Iron Age Farm for insights into the Vikings... sail to Göteborg, Sweden, and check out the Volvo Museum... discover Oslo's Viking Ship Museum and much more!
About Le Dumont d'Urville
We're a company, and a family, of passionate travelers. As a family-owned travel company for over 97 years, our values and vision remain true: always do the right thing. Deliver more than what's expected. With journeys across 7 continents, in over 100 destinations and to 70+ countries, we keep moving forward to find new ways to enhance travel experiences that will be memorable for a lifetime – and we're honored to have the trust and guest satisfaction to be named to Travel + Leisure's "World's B
...